Ellon Cinema – Sunday, 11th June
Next Sunday, Ellon Cinema will return with an animal and pets theme for the community to enjoy and we hope that you are able to feature our programme in your next edition
Sunday, 11th June – 3 pm A Dog's Purpose (PG) A Dog's Purpose shares the soulful and surprising story of one devoted dog who finds the meaning of his own existence through the lives of the humans he teaches to laugh and love. A good family film for Sunday afternoon.
Genres: Adventure, Comedy, Drama
Sunday, 11th June – 6 pm – The Zookeeper's Wife (12A)
The real-life story of one working wife and mother who became a hero to hundreds during World War II. In 1939 Poland, Antonina Żabińska (Jessica Chastain) and her husband, Dr. Jan Żabiński (Johan Heldenbergh), have the Warsaw Zoo flourishing under his stewardship and her care. When their country is invaded by the Nazis, Jan and Antonina are forced to report to the Reich's newly appointed chief zoologist, Lutz Heck (Daniel Brühl). To fight back on their own terms, Antonina and Jan covertly begin working with the Resistance – and put into action plans to save lives out of what has become the Warsaw Ghetto, with Antonina putting herself and even her children at great risk.
Genres: Biography, Drama, History
COMING SOON
Sunday, 25th June:
Diary of a Wimpy Kid – The Long Haul (3 pm) and Pirates of the Caribbean – Dead Men Tell no Tales (6 pm)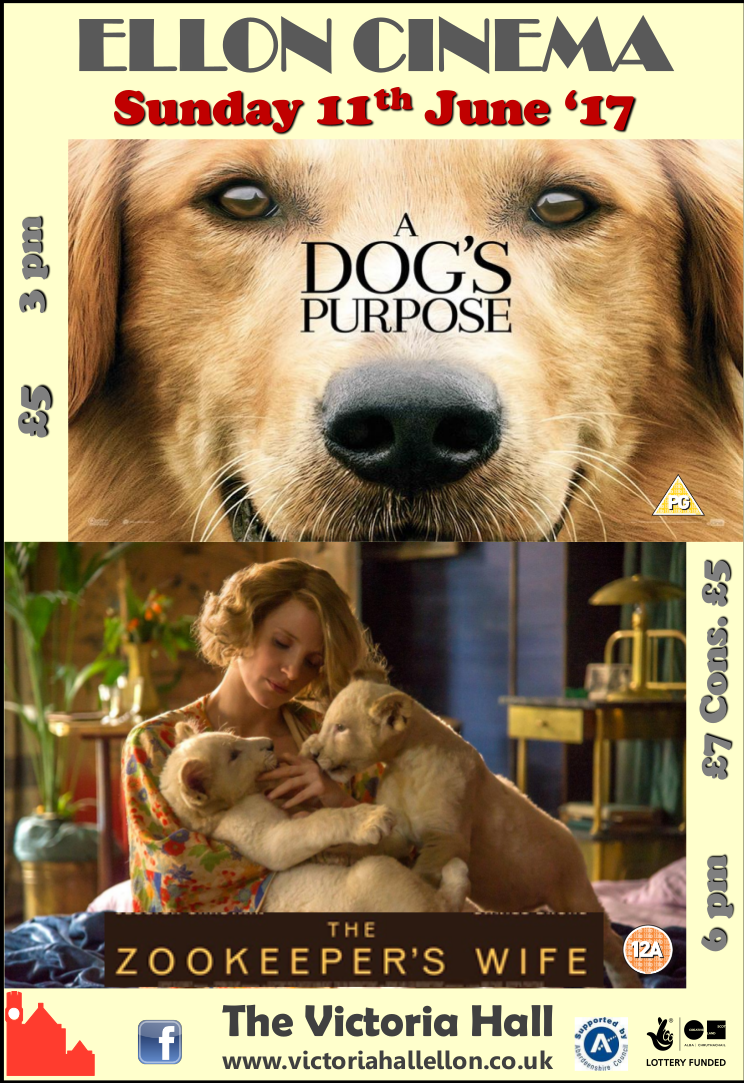 [ends]