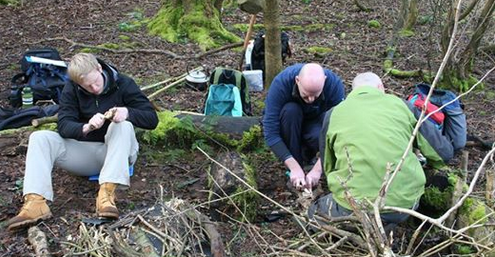 Midsummer's Night – Adult Woodland School/Storytelling Session
Come along for an adult bushcraft session with a bonus storytelling session. You will learn some of the basic but vital skills for outdoor survival. Depending on the weather, we will be erecting a tarpaulin, learning how to build a fire, use knots effectively in an outdoor environment, learning about the outdoor code and having a great time doing it. Our Ranger, David Brown, is a bottomless pit of knowledge and can answer just about any question you may have about life in the outdoors. He's also a member of the Grampian Storytelling Association and would like to tell us all a few tales of Midsummer sorcery! Having heard David's storytelling in the past I can tell you it is a real treat.
You are free to bring along refreshments/snacks and marshmallows are mandatory 😉
To book a place please email Suzanna on haddo@visithaddo.com. Price is £10 for the session. Over 18s only.