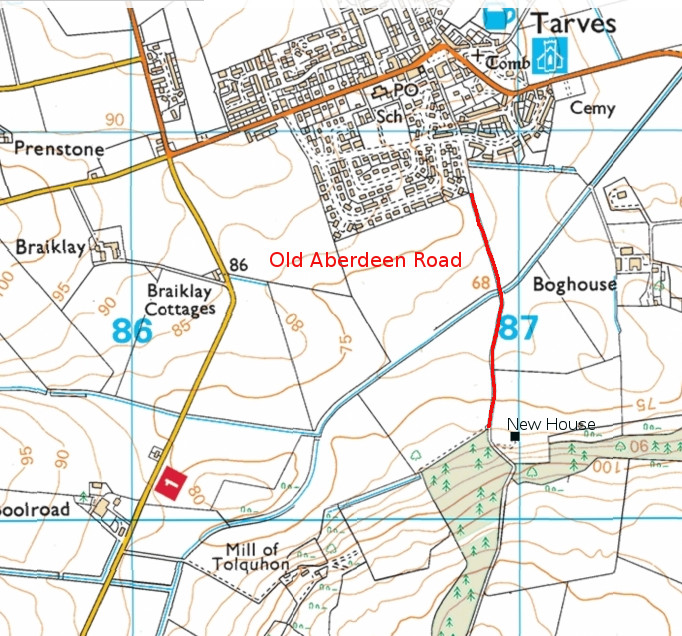 Work is starting on the "Old Aberdeen road" that runs from the edge of the village southward towards Tolquhon Castle and Udny Green.
The owner of the new house being constructed near Boghouse which is next to the track is leveling the road with hardcore and lowering the verges.
It is to allow for easier access to his new home, but there will be benefits to those who walk along this popular route.
There will be some disruption and occasional closure for the next few days or so but the road will be available for walkers again shortly in a much improved state.  The work is expected to last a week to 10 days and may involve Saturday working but will be weather dependent.
Tarves Community Council have been informed by Haddo Estate about the owners work and apologise for any temporary inconvenience.