Tolquhon Gallery
SPRING EXHIBITION
5 March to 28 March 2017
Spring flowers are in bloom, lambs are gambolling in the fields, the days are lengthening so it is time to wake from our winter hibernation and open full time again with our Spring Exhibition.
If you can make it, we would love to see you at the opening on Sunday 5 March between 2 pm and 5 pm. If you cannot make it on Sunday, the exhibition continues until Tuesday 28 March.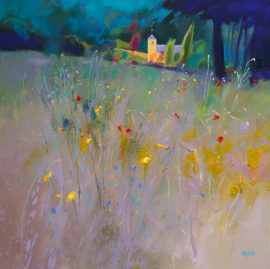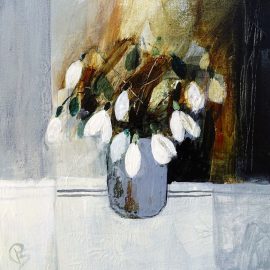 Fleurs d'Eté   oil on canvas   JIM WYLIE
Snowdrops 3   acrylic on canvas   PATRICIA SADLER
Artists include Catriona Campbell, Jane Charles, Janet Cleghorn, Andy Cross, Jane Cruickshank, Marion Drummond, Winifred Fergus, Moira Ferrier RSW, Peter Goodfellow, Gillian Goodheir, Garry Harper, James Harrigan, Aliisa Hyslop, Jennifer Irvine RGI RSW, D.E.Johnston, Jennifer Mackenzie, Duncan Macleod RSW, Charles MacQueen RSW RGI, Mhairi McGregor RSW,  James Orr, Ann Ross RSW, Danny Ross, Patricia Sadler, Tom Shanks RSW RGI PAI, Marion Thomson, Christine Woodside RSW RGI and Jim Wylie.
Ceramics by Anne Rodgers of Alsager Pottery and Juliet Macleod of The Cloud Pottery.
We hope to have the exhibition online shortly before the opening. If there is an artist in whom you are particularly interested, please contact us and we shall email details of the work they are exhibiting as soon as we can. 
with best wishes,
Joan and Danny Ross