Unanimous vote for New Minister!
A spontaneous cheer went up in a packed church when the announcement was made that Rev Alison Swindells will soon join us as our new minister. Her delight was apparent when she was received with such enthusiasm.
Alison preached a wonderful service with a clear message that engaged everyone from the children to the 'elders'.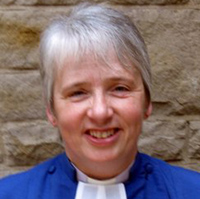 Thank you to each of you who supported our big day by attending or by putting in your mandates. The response was fantastic and all your names will be written up. There is still time to sign the papers, whether you are a member or not and under 18's can sign a special sheet of their own.
Come along this week if you would like to add your name.
Monday 3rd April to Monday 10th April Tarves vestry.
Weekdays from 10.00-11.00am
Thursday 6th from 6.45-7.15pm prior to The Guild
Saturday 8th from 10.00-12.00 noon
Sunday 10th from 9.30-10.00am
Elders will be on duty to offer guidance