Prospective Minister to Preach on Sunday April 2nd
We are delighted to announce that Rev Alison Swindells has been nominated to preach as the prospective minister for Barthol Chapel and Tarves Churches.
ALL will be most WELCOME to join us!
Alison will take both services that morning.
9.45am in Barthol Chapel and 11.15am in Tarves
After each service those eligible will be invited to vote.
Further details will be issued shortly.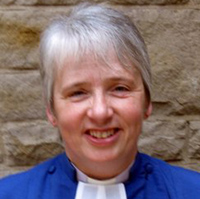 Rev Alison Swindells