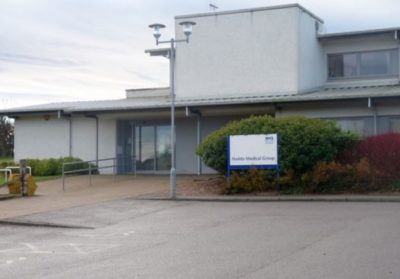 HADDO MEDICAL GROUP HAVE THIS CORONAVIRUS INFORMATION/UPDATE
Due to the evolving Coronavirus situation, Haddo Medical Group are taking proactive steps to minimise the exposure risk to all of our patients and staff. In line with this, we are actively trying to minimise footfall into the practice during this time.
Appointments
• All requests for appointments will be triaged.
• Reception staff will continue to take details and you will be contacted by a clinician.
• If you require an appointment, please contact the surgery by telephone.
• More appointments will be dealt with over the telephone.
Please do not attend the surgery unless you have been advised to by a clinician.
If you have been advised to attend by a clinician, please do not be alarmed if they are wearing personal protective equipment.
If you develop new symptoms consistent with the Coronavirus infection please telephone the surgery for further advice prior to attending.
Pre-booked Appointments
• If you already have a pre-booked appointment, you may be contacted to change this to a telephone appointment.
• If you are not contacted, please attend the surgery as normal.
Contacting Patients
• We might not have been able to contact you as for some patients we do not have an up to date number.
• Please ensure we have an up to date telephone number and where possible email address.
Prescription Requests
• You can still request prescriptions via the online service.
• To reduce your need to come to the Surgery, you can hand your prescription request directly to Tarves Pharmacy.
• Please indicate which pharmacy you would like your prescription to be sent to for collection.
• Where possible, do not take your prescription request to the surgery.
Attending the Surgery
• Unless you specifically need a carer with you, please attend the surgery alone.
As per current government instructions, if you develop a new / or continuous cough- with or without a fever, please stay at home for 14 days from the start of your symptoms even if they are mild.
At present, GP practices have no ability to test for Coronavirus. Information about most medical conditions, including Coronavirus, can be found online at NHS inform
Many of us will likely only experience mild symptoms, however it is absolutely vital that we do all we can to protect the most vulnerable people in our community. We are aware that this is a very difficult time and appreciate your patience and understanding as this situation evolves.
Please note that these are unprecedented times and we ask that all patients remain calm while all NHS Services are
put under additional strain.
Viv Tanner
Practice Manager
Haddo Medical Group