Information on Tarves Village Hall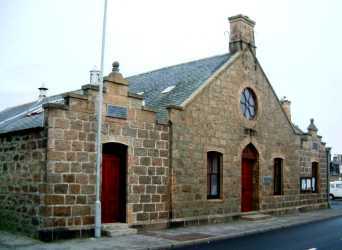 The Hall is managed by a committee of Trustees and locally elected members on behalf of the community. the facilities include an upgraded Kitchen, a large hall with a stage, a medium sized meeting, and a general purpose room. Details on the booking forms.
Bookings must be made in advance using the booking form and must be signed by the person accepting responsibility for the hall during the let. This person must be over 18 years of age.
Regular users may be asked to give up a booking so that irregular events, e.g. sales, soup & sweet lunches etc may be accommodated. You can check whether the hall is available using our calendar.  All bookings are subject to standard conditions of let and charges per the links below.
NOTE:DUE TO ENERGY COST INCREASE EFFECTIVE FROM 1ST MARCH 2023  WE HAVE NO ALTERNATIVE BUT TO REVISE THE ELECTRICITY CHARGE TO £0.40 PER UNIT.
MELVIN HALL
2 Duthie Road, Tarves AB41 7JX