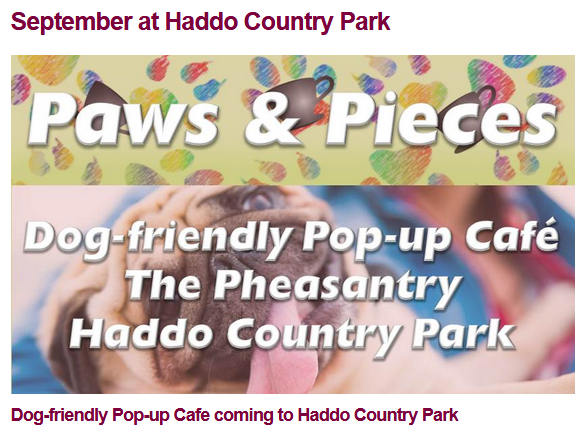 We love dogs at Haddo Country Park, but one thing has been missing.  The Friends of Haddo Country Park have stepped in to provide a pop-up cafe service that will cater to you and your four-legged best friends. 
There will be homebakes, tea & coffee, juice, fudge, doggy treats, doggy beds and a quiet area for dogs who need a bit of space.  
People are welcome to bake things for the cafe as this is a fundraising venture with all proceeds going towards events and activities, and helping us to continue with the exciting projects we would like to bring to our visitors.
These pop-ups will happen roughly once a month – dates to be announced – with a regular schedule next year.   Come say hello on the 6th of October between 10:30 and 3:30.