Events at Haddo House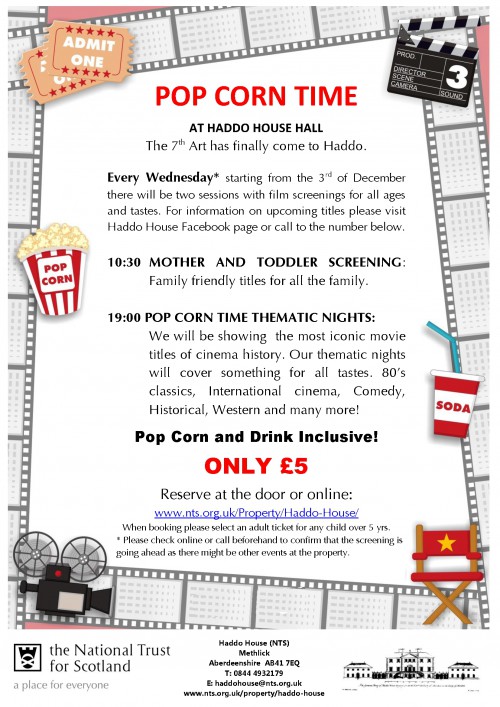 POP CORN TIME:
Every Wednesday we have films playing at Haddo.
10:30 and 13:00 – Family film sessions
19:00 – Thematic evening
Pop Corn and Drink Inclusive!
ONLY £5 – Reserve at the door or online:
http://www.nts.org.uk/Property/Haddo-House/
When booking please select an adult ticket for any child over 5 yrs. For information about titles visit Haddo House's facebook, NTS.org.uk
Rumpelstinskin
13thJanuary 2015 at 18:30
An adaptation of this classic fairy-tale by acclaimed Olivier Award winning children's playwright Mike Kenny. 'Straw turns to gold, magic and mayhem are in the air…' Wonderful storytelling, humorous yet darkly scary and written in Mike's inimitable style, full of physical comedy, in witty rhyming couplets with songs and music.
Tickets £10 (Adult) £7 (Child) & £30 (Family of 4) from 01651 851 440 or http://www.nts.org.uk/events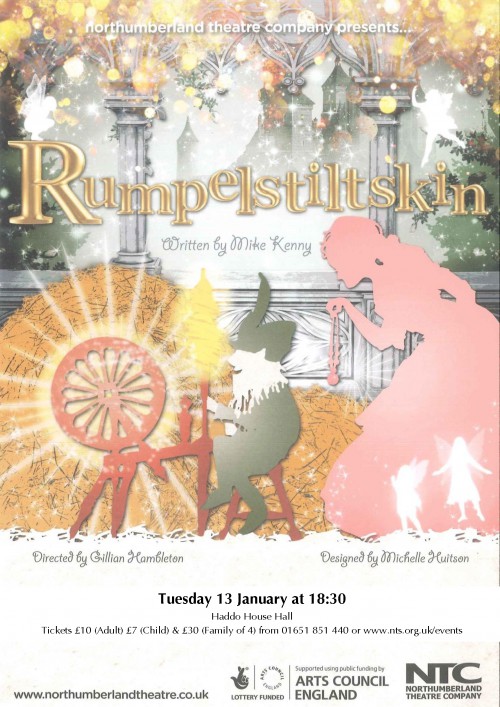 The graveyard shift :
13th February 2015 at 19:30
Bizarre Magic meets Victorian Theater in this chilling and entertaining cabaret.
Join magician Kreestan Sennakie to explore the macabre world of Victorian magic and seance as he weaves a dark tale of madness, loss and Momento Mori.
Tickets available from http://www.skiddle.com
http://www.nts.org.uk/HaddoHouse