A businessman has launched an online petition calling on Aberdeenshire Council to rethink the closure of a major rural commuter route next week.
John Cooper, who owns Formartine's Visitor Centre near Haddo House, claims the local authority has given "no notice" of their plans to shut the B9170 Methlick road.
The route, between Burngrains to Keithfield, is due to shut on Monday for resurfacing works.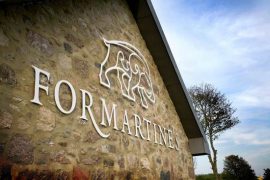 But hundreds of people have voiced their anger at the lack of forethought and bad management by the local authority. The same section of road was closed in November for repairs, but "due to issues with weather" the council were forced to leave the works only 50% complete.
Motorists were diverted to Fyvie, which led to an increased volume of traffic on adjoining single-track roads as drivers tried to avoid the 15-mile diversion.
Keen to avoid a repeat situation, Mr Cooper is urging the council to put in a traffic management or convoy system to allow the work to be finished and has created an online petition to find public support. He said he was previously told by the council that the work would be finished in February, so made staffing arrangements and organised events at the centre accordingly.
He added last night: "There are real safety issues with this road closure, a school bus came off the road last year – drivers just tear around these narrow roads at 60 or 70mph – I was forced off the road myself.
"It affects people using public transport even more – some people had a six hour trip just to get to the doctors in Pitmedden."
More than 450 people signed the petition within 24 hours of it going online, with many commenting about the "outrageously short notice" and it being an "accident waiting to happen".
Lord Aberdeen, of Haddo, also supports the idea of a convoy, and cannot understand why the council would say the road is too narrow.
He said: "That is absolute nonsense – I have been driving for 40 odd years and have been on countless roads here that have had traffic lights on them."
A spokesman for Aberdeenshire Council said: "Work on this section of road in November was not completed due to issues with the weather.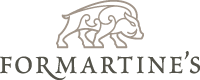 "We have done what we can to make sure these resurfacing works have minimum impact on the local community, but carrying works out under traffic lights is not an option as the road is too narrow."
Read at: https://www.pressandjournal.co.uk/fp/news/aberdeenshire/1149320/fury-locals-given-no-notice-major-north-east-rural-route-closure/