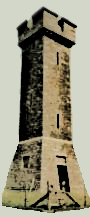 MESSAGE ASKING FOR HELP WITH A VISITOR:
A great granddaughter of (Rev) George Duthie (approx. 1831-1917) and gt gt grddaughter of Peter Duthie of Collynie, Methlick (approx. 1781-1841) is visiting the area next week and as an Aberdonian, but not a relative, I hope to take her around the area to show her some of her roots. I only have Sunday, 14 May, to show her around and would like some quick hints how I might do this from folk who know the area better than myself. I'm supposing there are no known relatives in the area. She herself lives in Australia her grandfather, a son of Rev Duthie having emigrated there probably in the late 1800s. 
My apologies for this being a last-minute appeal, but I just noticed your website and thought I would make contact. By the way, I intend to take her to the Heritage Centre in Tarves as obviously the Duthie family had a very strong presence there.
Heather Smith
Please reply direct to the email address above if you can be of any help.