The snow has gone and there's lots to see…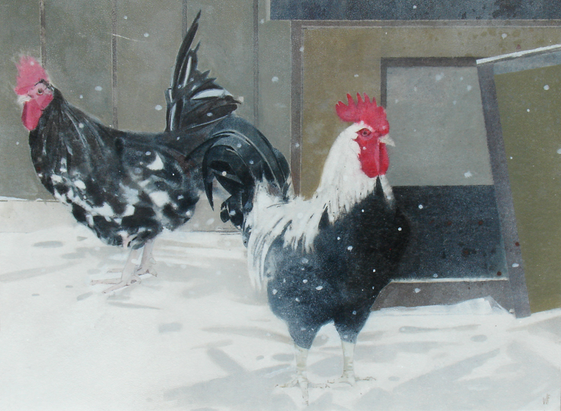 Quarryhill Cockerels   acrylic on gesso   61 x 45 cm    WINIFRED FERGUS
Tolquhon Gallery
Spring Exhibition — new arrivals
Easter is on the way. Perhaps you have holidays coming up or just a long weekend. We're half way through our Spring Exhibition and we have some new arrivals definitely worth seeing. Check out paintings from Winifred Fergus, Jim Livingstone and Kitty Watt.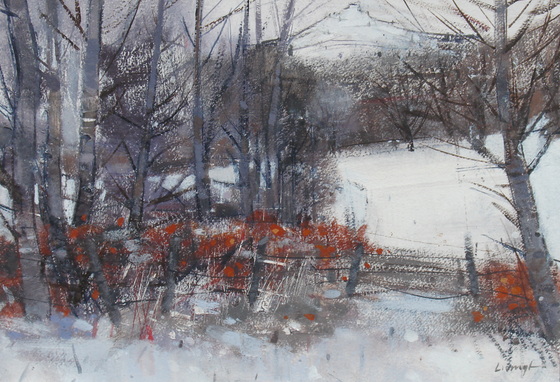 Fountain Field   JIM LIVINGSTONE  42 x 31 cm  mixed media
Tomnaverie  KITTY WATT  etching  9.5 x 9.5 cm                                
Lochan at Dusk  KITTY WATT  etching  9.5 x 9.5 cm
Night Light Holder  HELEN KEMP  19 cm high ceramic
Cowslip Vase  SUE DUNNE  18 cm high ceramic
Corncrake  KATHRYN O'KELL  14 x 17 x 2.5 cm  lime
We are open all Easter weekend — do come and see us if you can. If the weather's fair, you can explore the garden. Enjoy the spring bulbs, listen for the frogs. If the weather's foul, come into the warmth and enjoy the stove. We'll have Easter eggs.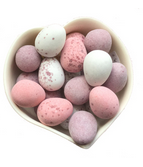 You can always browse the whole show from the comfort of your armchair and buy online. If your purchase doesn't live up to expectation, you can return it, no questions asked.
We have a
regular blog
on our website covering all sorts of topics from how to clean a sculpture to where to find the best coffee to the inspiration behind a painting.
Copyright © 2018 Tolquhon Gallery, All rights reserved.
You are receiving this email because you have asked to join our mailing list or you have purchased work from the gallery.

Our mailing address is:

Tolquhon Gallery

Tolquhon, Tarves

Ellon, Aberdeenshire AB41 7LP

United Kingdom
Post navigation