TARVES FLOWER SHOW – SCHEDULE PUBLISHED FOR 2017
Planning early for the 2017 Tarves Flower Show. Get your copy here. and start growing your flowers and veg – or making those crafts for the annual competitions. Lots in the children's sections!! Great fun for all the family.
Click on the picture or links below and download a copy.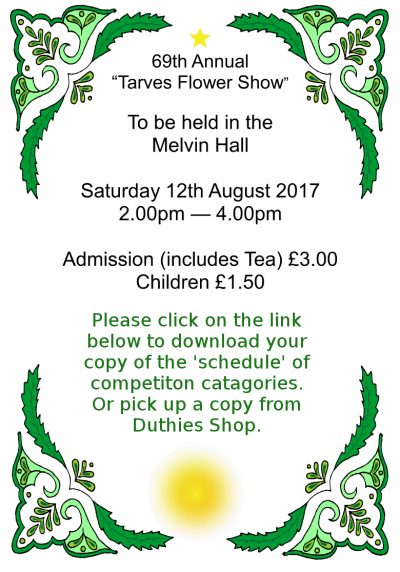 2017 Tarves Flower Show Schedule