The Ellon Cinema team will be screening their last film before their Summer break this coming Friday.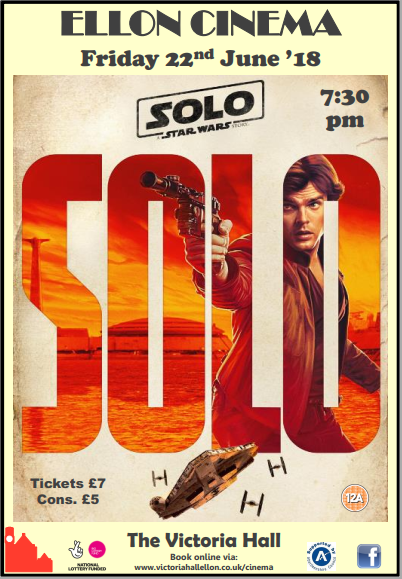 Friday, 22nd June at 7:30
Solo: A Star Wars Story (12A) 'An action packed and fast paced addition to the Star Wars family of films with a surprisingly engaging story'.  With the emerging demand of hyperfuel and other resources, Han Solo finds himself in the middle of a heist alongside other criminals, where they meet the likes of Chewbacca and Lando Calrissian in an adventurous situation exposing the criminal underworld of the Star Wars saga.
Genres: Action, Adventure, Fantasy

Coming Up
The team will be returning on 26th August for another Cinema Sunday with another two fabulous films for all tp enjoy:  'The Incredibles 2' at 3 pm and 'Mamma Mia Here We Go Again' at 6 pm.